Teach A Boy To Fish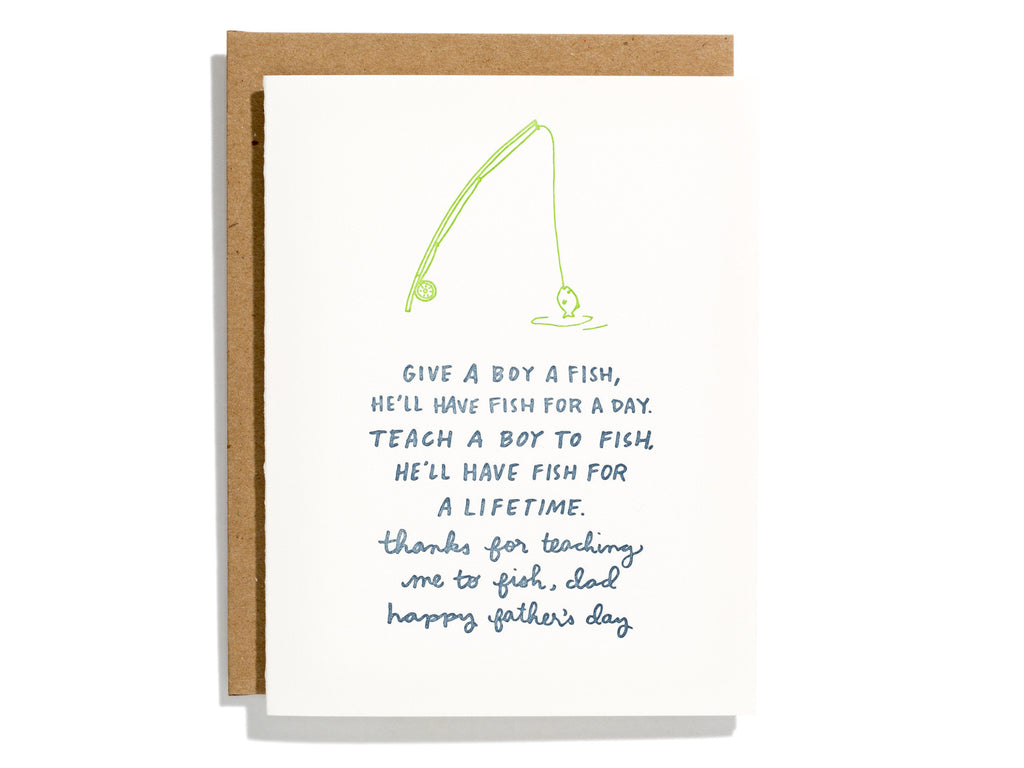 ---
Let your dad know how much his advice and help has shaped you.
Letterpress printed by hand on a 125 year old press on 100% cotton paper (no trees!). Printed by hand using hand-mixed inks. Card measures 5.5 x 4.25 when folded, blank on the inside. Comes with a cute little kraft envelope.
Save yourself a trip to the post office and add a USPS Forever Stamp to your order here!
---
More from this collection