Stendig 2024 Calendar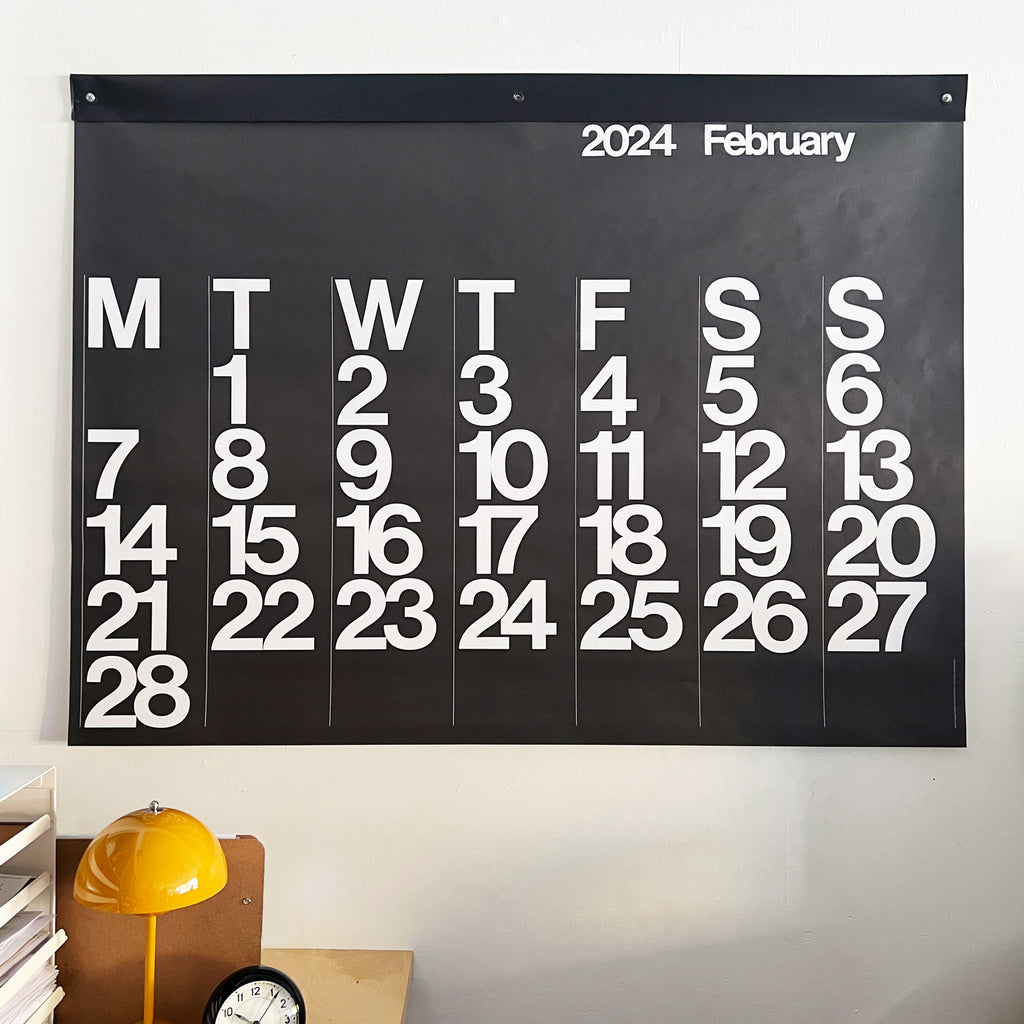 ---
This beautiful and exquisitely produced calendar was designed in 1966 by Massimo Vignelli and inducted into the Design collection of the Museum of Modern Art in New York that same year. Over 50 years later, that same design has endured, serving as an example of excellence in modern graphic design. It completes all vintage-inspired spaces and mod work environments.
Measuring three feet tall by four feet wide, this large black and white Stendig Calendar features dramatic yet minimalist graphics, making it both a stylish and functional focal point in residential and commercial interiors alike around the world.
Each month alternates from black text on a white background to white text on a black background. This alternating pattern allows for subtle variation in your home or office between months. 
---
More from this collection