Kaweco Sport Fountain Pen - Frosted Pitaya Fine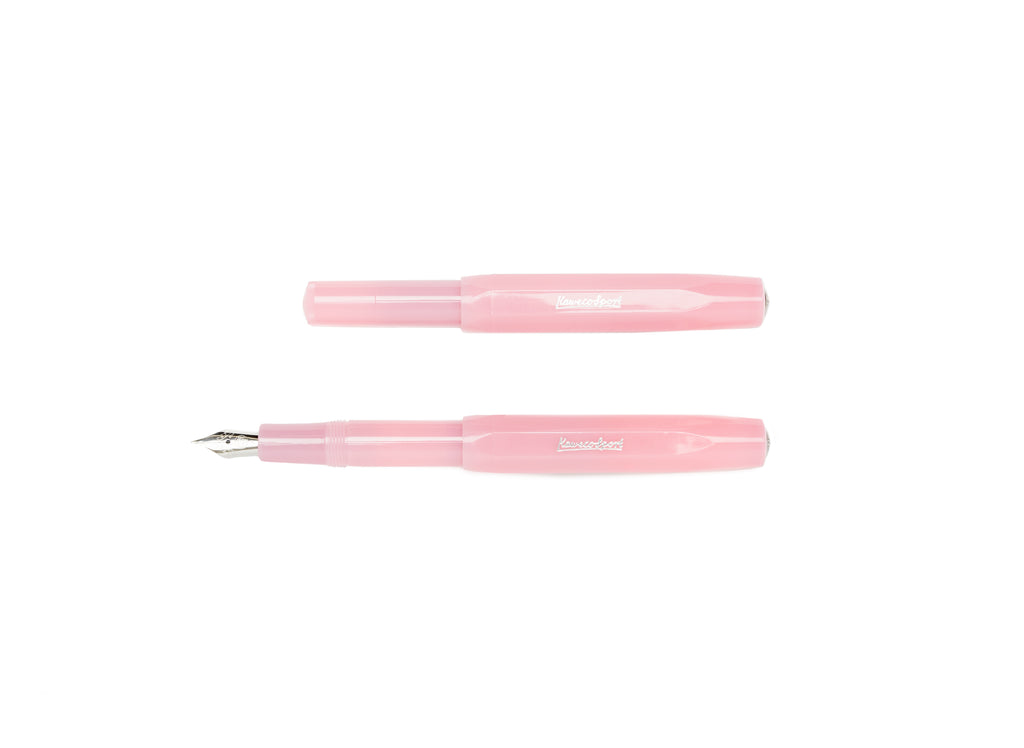 ---
This fruity Kaweco Fountain Pen in frosted pitaya was designed in Germany and this stylish, but functional pen produces silky smooth lines, making it irresistible to write with!
Designed in Germany with a high-quality plastic resin barrel, the Skyline Sport dazzles with a chrome-plated steel nib when uncapped.
The Kaweco Sport is among the smallest fountain pens in the world that uses the standard international short ink cartridges. Simply unscrew the threaded cap when you're ready to write and securely affix it to the back of the threaded barrel. The Sport has a delightful heft and great balance when posted, and smooth dark blue ink flows with precision. The Kaweco Sport is sure to be an heirloom you'll hand down through generations.
---
More from this collection