Tous les Jours Ballpoint Pen: Blue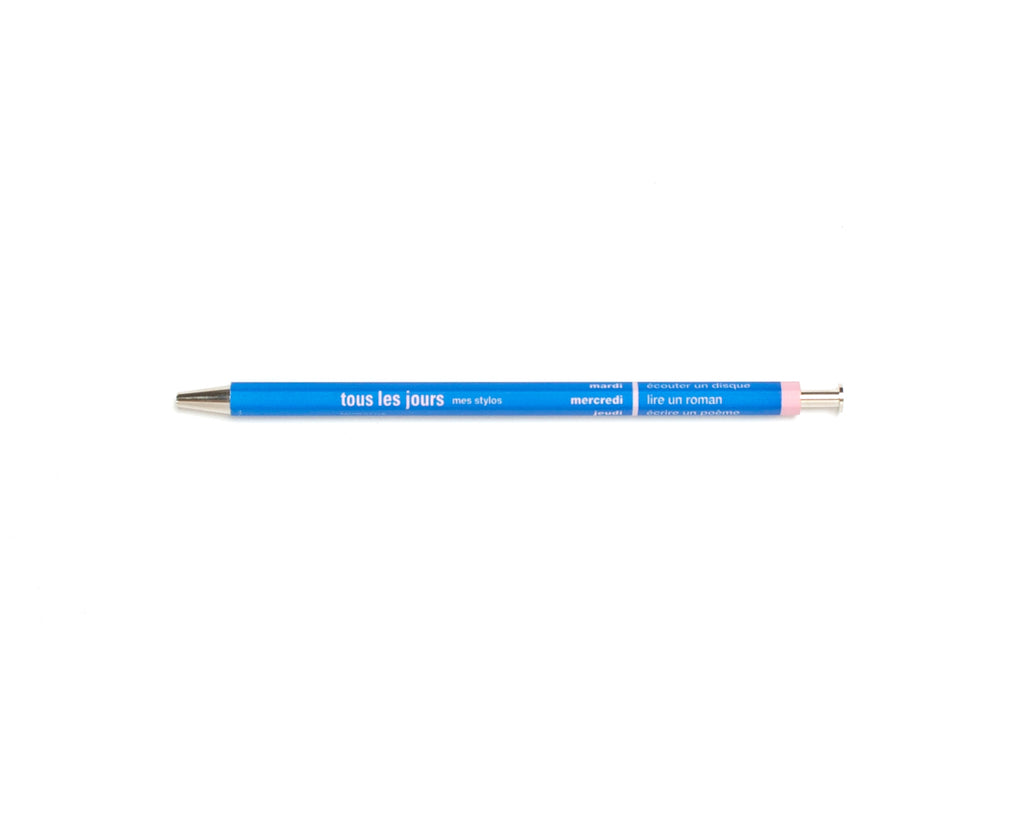 ---
0.5 mm fine tip pen, the Tous les Jours ballpoint pen has a wooden body in a hexagon shape for easy grip and to prevent rolling. 
And if you're looking for some inspiration, wrapped around the pen are the days of the week in French with an activity for each day!
"Watch a Movie" on Monday
"Listen to a CD" for Tuesday
"Read a novel" for Wednesday
"Write a poem" for Thursday
"Book a ticket" for Friday
"Have a small trip" for Saturday and Sunday
Measures 8" x 0.3"